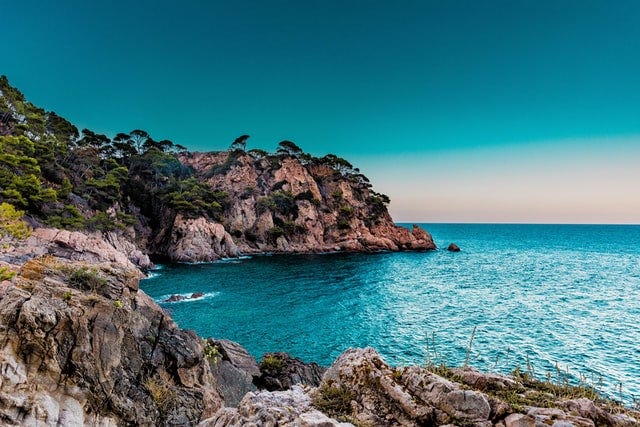 ---
On This Day
1689: Matsuo Basho, zen poet, leaves for 150 days journey on Honshu, Japan. Matsuo Basho was the most famous poet in the Edo period, and to this day is recognised as the greatest master of haiku.
1941: Bulova Watch Co pays $9 for 1st ever network TV commercial. This profoundly simple commercial paved the way for a multi-billion dollar industry. Click here to watch on YouTube.
1967: The Beatles album, Sgt Pepper's Lonely Heart's Club went number 1 in the United States, and remained there for 15 weeks.
Morning Jam
Every now and then YouTube shows me something new that I actually like. This is one of those times. Head on over to YouTube to check out PALO!
What's Cooking
How to smoke foods on your stove
I have never been one for smoked foods, personally, but my husband absolutely loves smoked food, which is why I am including this.
The other night we were watching Uncharted with Gordon Ramsay, and he experienced how seal is smoked in rural Alaska. It was because of this I began to think about the diversity and origins of smoked food.
While we aren't 100% sure where smoked food originated, it's believed to have its roots in palaeolithic times. According to Wikipedia, "It is supposed that early humans would hang meat up to dry and out of the way of pests, thus accidentally becoming aware that meat that was stored in smoky areas acquired a different flavor, and was better preserved than meat that simply dried out."
Turn out, if you have a few key items, you can smoke meat at home on the stove.
You'll need:
Round rack (that fits inside the wok)

Tin foil

Paper towels
If you're intrigued about how these few items can be used to smoke food on the stove, click through to read about the technique and how to put it to use.
Quick Bites
1. Smashing's July Wallpaper roundup is live. Every month for the last nine years Smashing Magazine, a leader in the design world, has hosted a community design initiative to bring beautiful desktop wallpapers to life. Click here to see what's live this month. I personally dig this one (above) by Croatian designer Marijana Pivac.
2. COVID herd immunity is closer than we thought. If these two reports (one from Germany and one from Sweden) stand up to further scrutiny, it would be very good news because they suggest that the pandemic could be over sooner and ultimately be less lethal than feared.
3. Tim Cook agreed to testify in the United States House Judiciary Committee antitrust probe. Details are currently unknown, aside from the hearing being set for sometime this month. Mark Zuckerberg and Sundar Pichai (CEO of Google) also agreed to testify, but only if other executives also testified.
4. NASA invests $51 million into innovative ideas from small businesses here in the United States. NASA has selected 409 technology proposals for the first phase of funding from the agency's Small Business Innovation Research (SBIR) and Small Business Technology Transfer (STTR) program. The contracts will provide approximately $51 million to 312 small businesses in 44 states and Washington, D.C.
5. Facebook is cracking down on "hate groups" and "dangerous organisation." The latest group in the crosshairs is the Boogaloos. In this latest crackdown, Facebook banned 500 groups and pages. According to Vice, "a spokesperson for Facebook said that the large-scale removal would hopefully make it harder for adherents of the movement, often known as Boogaloo Bois, to rebuild their community."